Tax thresholds and support for low-income families will be increased under the new government plan.
The Government of Jersey announced its financial plan and forecast expenditure for 2024 to 2027, based on the most recent inflation figure of 10.9%.
Proposals included delivering new healthcare facilities as a "top priority" by increasing funding for services by £287m.
Tax on fuel will be increased by 10.9%, with 7p added per litre.
Alcohol tax will be increased by 8.9% which will mean an additional 4p on a pint of beer.
Deputy Ian Gorst, Minister for Treasury and Resources, said responsible fiscal management" was paramount in "uncertain times".
Analysis by BBC Jersey political reporter Freddie Miller
Despite a turbulent few years, Treasury officials insist Jersey's "strong economy" has proven resilient.
But while higher interest rates may benefit some sectors, including the finance industry, others are experiencing significant challenges.
And despite widespread recognition of the pressures continuing to face household budgets, will islanders struggling with the cost of living in Jersey feel this plan does enough to ease the burden?
The government says its proposals address "the impacts of inflation on islanders and the cost of services" while "investing in now and in our future", but backbench politicians can now propose changes to the plan ahead of a vote in December.
And amid continued global economic uncertainty – and with multi-million pound hospital facilities to plan and pay for – there are no guarantees about what might happen next.
Tax allowances will be increased by £1,450 for a single person to £20,000 and by £2,900 for working married people to £40,000.
Childcare allowance will be increased from £250 to £3,700. Childcare tax relief will go up to £7,600, with higher childcare tax relief increased to £19,700.
Below inflation
The additional child allowance, which applies to the youngest child in the household, will rise from £5,150 to £5,500 in 2024.
The budget for pensions and other benefits will rise at a rate below inflation to £320m for 2024.
Other below inflation increases will also be seen by the children and education department with a 9% increase to its budget, the environment department with a 6% increase, and police with a 1% increase.
The upper threshold for stamp duty for first-time buyers will be increased.
This would mean the amount of stamp duty paid by first-time buyers purchasing a property for £500,000 would reduce from £8,000 to £1,500, and stamp duty for a £650,000 property would reduce from £12,500 to £8,250.
Stamp duty will still not be charged on properties purchased below £350,000.
New healthcare facilities are set to be created with £52m, and the total extra cost of building the inpatient hospital at Overdale will be £675m.
A total of £113m in 2024 will be invested into infrastructure, estates and assets, with £46m going to estates such as schools, £30m into infrastructure including liquid waste, and £20m into information technology.
The government said it was committed to "enhancing the lives of its residents by prioritising essential services and investment in infrastructure", and that it could meet the "impacts of high inflation" due to the "strong economy".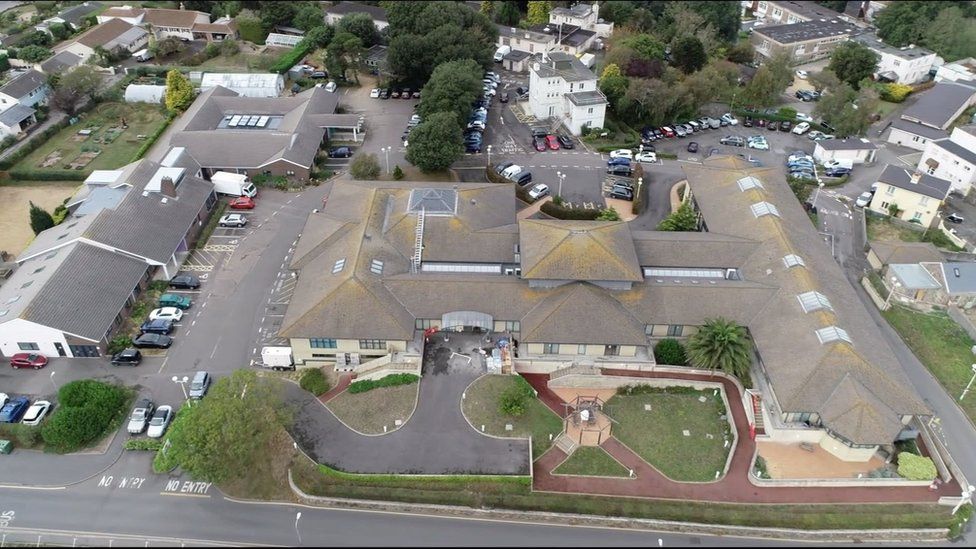 The plan highlights the pressure on public finances caused by Jersey's ageing population, with £80m to be spent on islanders' long-term care needs and £51m to support health benefits in 2024.
Funding of £1.2m will be given to support farmers and fishers, support for Jersey Overseas Aid will see £20m, and a 150% "super-deduction" will be given for RegTech investment – a type of technology that implements digital tools and processes that improve the way companies manage regulatory compliance commitments.
Continuing financial support includes investment into the education reform and inclusion programme, free GP appointments for children and further rolling out of the free school meals programme.
'More resilient'
Mr Gorst said: "This government plan reflects our dedication to maintaining a steady course while delivering essential services to our community.
"We can only afford this through the strong growth that we are seeing in our economy, despite challenging global economic conditions."
Chief Minister Deputy Kristina Moore said by "setting out a clear vision for the years ahead, we aim to build a stronger, more resilient, and more inclusive Jersey for generations to come".
The plan will be debated in the assembly in December following a "period of feedback and engagement" with islanders.