Two years after apologising for her depiction of autism in the film Music, Sia has revealed that she has been diagnosed with the condition herself.
Speaking to Rob Has A Podcast, which discusses the US reality show Survivor, the star said her diagnosis had brought a sense of relief.
"I've felt like for 45 years, I was like, 'I've got to go put my human suit on'," she said.
"And only in the last two years have I become fully myself."
Sia, whose full name is Sia Furler, is best known as a singer-songwriter, with hits including Chandelier, Titanium and Cheap Thrills.
But in 2021, she branched out into film-making with Music, a musical drama about a woman who becomes the sole carer for her half-sister, a teenager with non-verbal autism.
She was widely criticised for casting the neuro-typical actress Maddie Ziegler – who had appeared in several of her music videos – in the main role.
There was also anger over a scene in which Ziegler's character was seen being held in a controversial, face-down prone restraint during an episode of overstimulation.
The restraint can pose a risk of physical harm and, in some extreme cases, death by suffocation.
At the time, Sia defended the film, saying it was "completely" based on the experiences of a "neuro-atypical friend".
However, after the film was nominated for two Golden Globe Awards in 2021, the singer issued a series of apologies on Twitter before deleting her account altogether.
"I plan to remove the restraint scenes from all future printings. I listened to the wrong people and that is my responsibility, my research was clearly not thorough enough, not wide enough," she stated at the time.
She also promised that a warning card would be added to the film, saying that it "in no way condones or recommends the use of restraint on autistic people".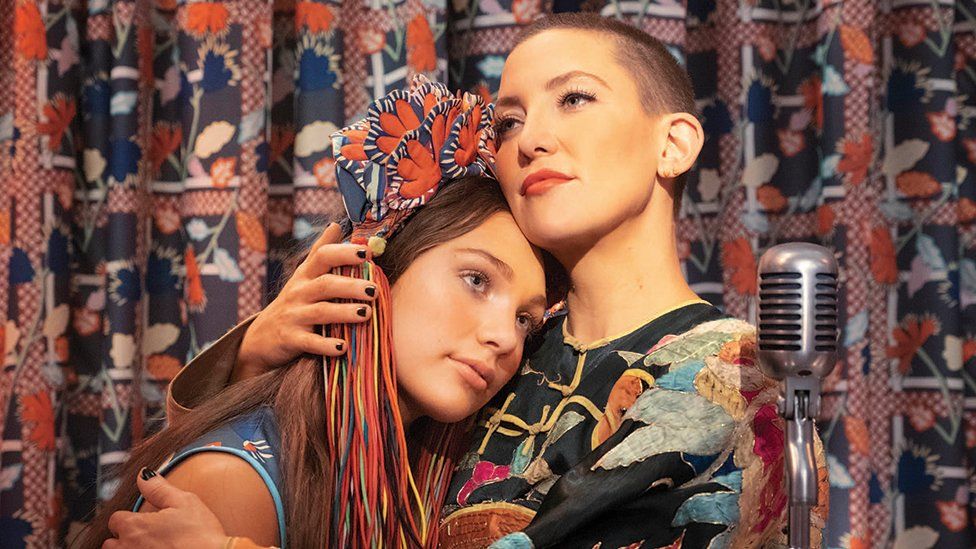 At the time, the Australian singer did not allude to being neuro-atypical herself. But in her podcast appearance, she stated: "I'm on the spectrum, and I'm in recovery – there's a lot of things".
The 47-year-old appeared on the podcast to congratulate Carolyn Wiger, a runner-up in the recent 44th series of Survivor.
She had previously called Wiger her "favourite player", and offered the single mother $100,000 (£80,900) to help with her financial difficulties.
During her appearance on Survivor, Wiger's quirky, unfiltered personality endeared her to many fans, some of whom asked whether she had been diagnosed with autism.
She later responded that she is not on the spectrum, but has ADHD and is in recovery from addiction.
On the podcast, Sia congratulated Wiger as someone who "didn't put her human suit on. Who just showed up and was willing to be rejected, and to be the weird one".
"The kook in me recognises the kook in you," she added.
The behaviour she described, of learning and practicing certain behaviours to "fit in" with people around you, aligns with the concept of autistic masking.
Psychologist Dr Emma Colvert previously described masking to the BBC as "things people do to hide or disguise aspects of their behaviour that might seem different to non-autistic individuals".
Sia, who is a recovering alcoholic, also responded to Wiger's own struggles with addiction and recovery.
"I think one of the greatest things is that nobody can ever know you and love you when you're filled with secrets and living in shame," she said.
"And when we finally sit in a roomful of strangers and tell them our deepest, darkest, most shameful secrets, and everybody laughs along with us, and we don't feel like pieces of trash for the first time in our lives, and we feel seen, for the first time in our lives, for who we actually are – then we can start going out into the world and operating as human beings with hearts, and not pretending to be anything."
Source: BBC