Elizabeth Holmes has surrendered to a federal prison in Texas to begin her 11-year sentence over the Theranos scandal which rocked the high-flying tech world of Silicon Valley.
The 39-year-old disgraced tech entrepreneur reported to Bryan, the minimum-security federal prison camp in Texas, on Tuesday after exhausting all remaining legal avenues to cling to her freedom.
Holmes was convicted in January 2022 of four counts of fraud and conspiracy for lying about the capabilities of her biotech company's blood testing technology and conning investors out of millions of dollars.
She was sentenced to 11 years and three months in prison and ordered to pay $452m in restitution to investors – including $125m to media mogul Rupert Murdoch.
Holmes had been given until 2pm local time to surrender to the prison camp where she will see out her 11-year sentence surrounded by other white-collar, non-violent female offenders.
Her two children – two-year-old William and three-month-old Invicta – will be allowed to visit their mother in the facility.
The prison camp, which runs a work-focused program where all inmates are required to hold a job for at least 90 days, is a marked difference from Holmes' life years earlier when she was seen as the darling of Silicon Valley.
The saga began two decades ago when Holmes dropped out of Stanford University in 2003 at the age of 19 to found Theranos.
The blood lab company aimed to develop medical devices that could diagnose hundreds of diseases and medical conditions with just a pinprick of blood.
Over the next 10 years, Theranos boasted about its capabilities to transform the healthcare industry and grew to a value of $9bn, attracting investments from the likes of Murdoch, former Education Secretary Betsy DeVos and the heirs to the Walmart fortune.
The company amassed an influential board of directors including former presidential cabinet members George Shultz, Henry Kissinger and James Mattis.
Holmes, meanwhile, was catapulted onto magazine covers and became heralded as the next Steve Jobs while her personal fortune reached $4.5bn.
But the technology didn't do close to what Holmes claimed it could.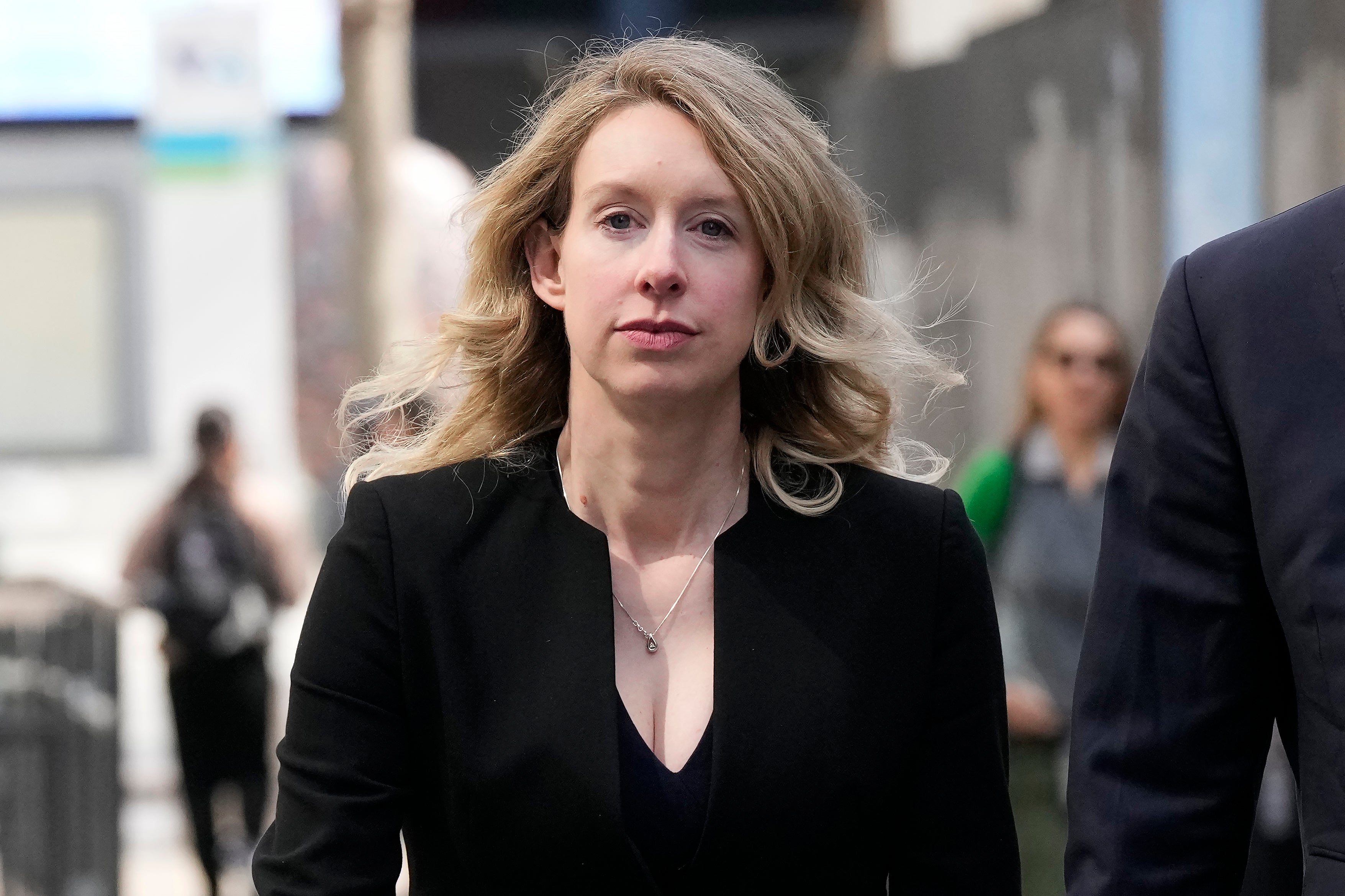 In 2018, Holmes – Theranos CEO and founder – and Ramesh "Sunny" Balwani – Theranos chief operating officer and Holmes' live-in romantic partner – were both indicted on fraud charges and the company was dissolved.
She was allowed out on bail and while awaiting trial – which was stalled due to the Covid-19 pandemic – Holmes became pregnant with her first child with her partner, hotel boss Billy Evans. She became pregnant with her second child following her conviction.
During her trial, Holmes sought to paint a picture that she had simply been under the control of Balwani, 57, and that she never intended to mislead investors about the technology's capabilities.
The jury didn't buy it and she was convicted of four counts, which could have landed her with up to 20 years' prison time.
Balwani was also convicted of 12 counts of fraud and conspiracy at his trial and was sentenced to 13 years in federal prison. He began serving his sentence in Southern California last month.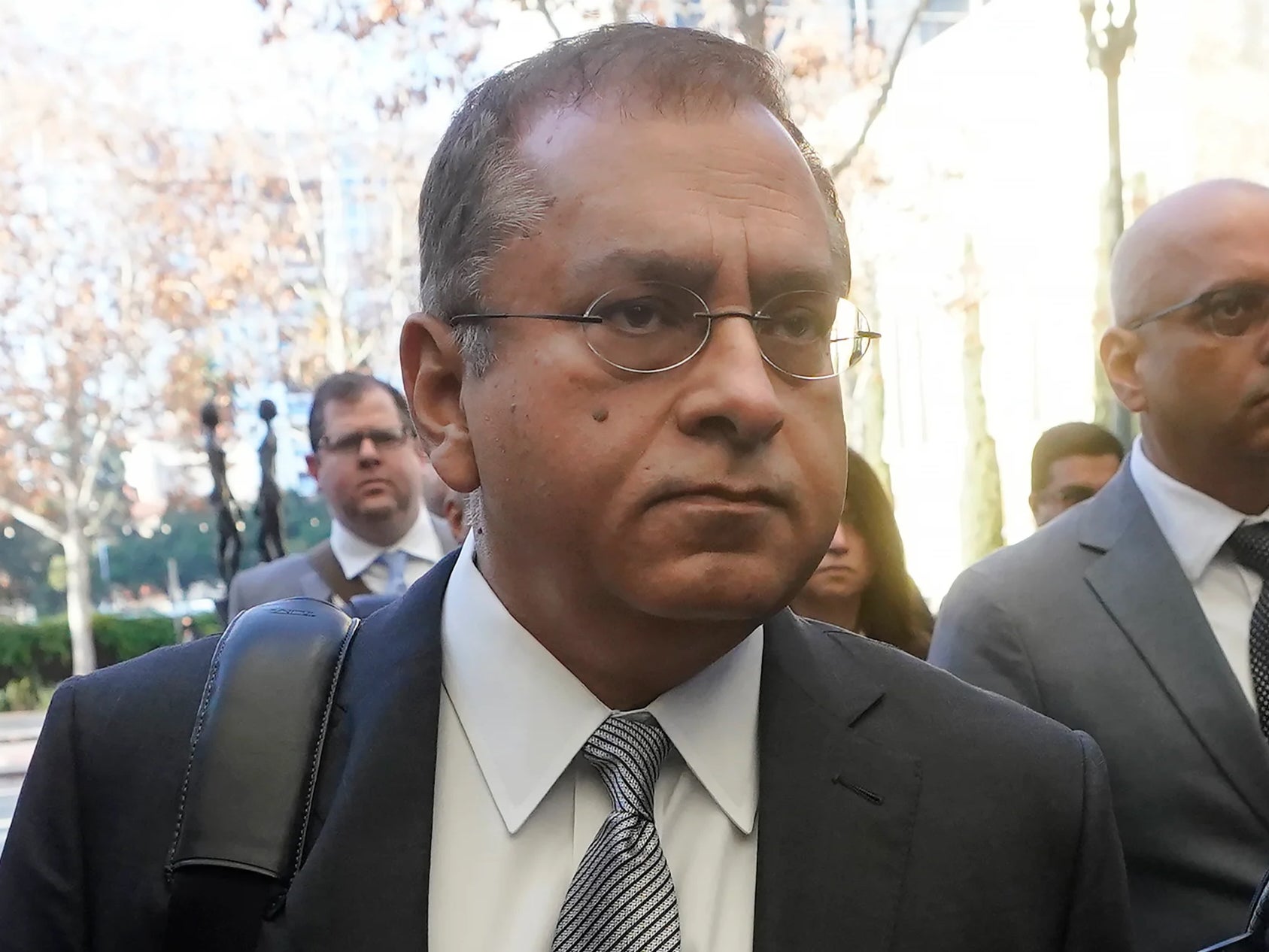 Since her conviction, Holmes has fought to stay out of prison claiming that she was treated unfairly by prosecutors during trial and that she should be allowed to remain out of prison while she appeals the conviction.
An appeals court denied her request and said she must report to prison where she can continue to appeal her conviction behind bars.
She asked the judge that she be allowed to remain free through Memorial Day weekend so that she could sort out childcare for her two children, before surrendering to authorities on 30 May.
Weeks before beginning her sentence, Holmes admitted that she had made "many mistakes" in a new interview with The New York Times.
"I made so many mistakes and there was so much I didn't know and understand, and I feel like when you do it wrong, it's like you really internalise it in a deep way," she said.
Source: Independent