A little more than a week after the Dreamgirls star's daughter, Corinne Foxx, announced that her dad had experienced a "medical complication," his friend and fellow comedian Martin Lawrence has shared an update on the actor's condition.
"I hear he's doing better," Martin told Extra on April 20. "My prayers go out for him every night and just wishing the best for him, one of the best that we got in Hollywood. Not only one of the best entertainers, but a good person."
Amid his hospitalization, the Academy Award winner has received an outpouring of support from other fellow friends and celebs, including from Ray and Django Unchained co-star, Kerry Washington. Alongside an April 13 Instagram post of the duo, the actress wrote, "A @iamjamiefoxx appreciation post. Sending you all the love and prayers my movie huzbin."
Additionally, the Jamie Foxx Show alum also received a touching note from Garcelle Beauvais, who starred alongside him in his namesake show in the early aughts.
"This an appreciation post for my friend @iamjamiefoxx," she captioned a photo of the duo shared to Instagram April 13. "J, I love you so much!!! I want & need you to get better soon, sending you light love and prayers."
The update on the 55-year-old's health comes after Jamie's daughter, Corinne, shared that the father of two had been hospitalized after suffering from a medical emergency.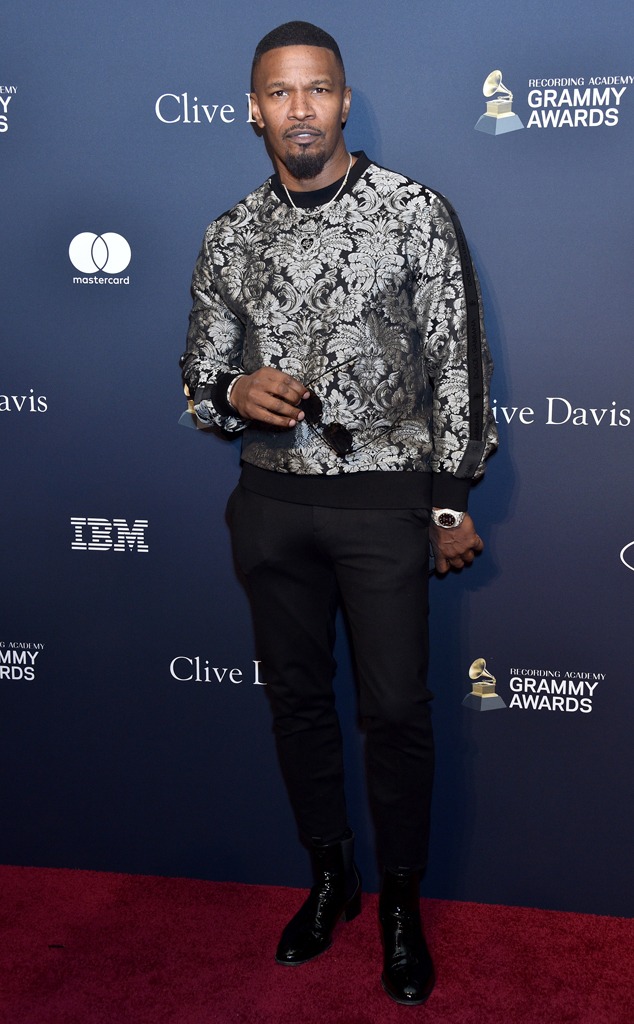 Gregg DeGuire/Getty Images for The Recording Academy
"Luckily, due to quick action and great care, he is already on his way to recovery," the family shared in a statement posted to Instagram April 12. "We know how beloved he is and appreciate your prayers."
Source: E Online